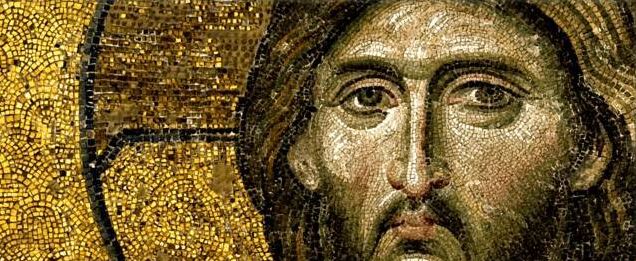 A small group of believers has planted the seeds of Orthodoxy in the town of Clovis, NM. They are under the care and authority of their mother church, Holy Trinity, and the Antiochian Archdiocese of North America. By God's grace, this modest seed will grow into a mission, and eventually an established parish.
We are Orthodox Christians, and part of the worldwide Orthodox Church – the oldest Christian Church in the world.  We are Orthodox Christians in the Clovis, New Mexico area who have just established a new mission.
In August 2019, the idea of starting an Orthodox mission in Clovis was born.  We all three have been baptized and chrismated  into Orthodox Church on July, 16, 2020. It all happened rather unexpectedly. The founding members of the Orthodox Church Fellowship of Clovis are Brian Pickard, Sabrina Pickard, and Michael Hailey. We all have been Orthodox for three years and lived in Clovis, New Mexico. We do not have an Orthodox Church. We have been going to three different Orthodox Churches. One is in Lubbock, TX (It is a different time zone as us and is an hour and forty-five minutes away). Another one is three and half hours away in Santa Fe, NM. We have on occasions gone to a Monastery in Canones, NM. 
We are precisely the same Church across the globe, and across time, preaching the Gospel, teaching the Lord's commandments, and worshiping God in spirit and in Truth just as we have these many centuries. In fact, our newest service is 1,300 years old!